Becoming a Board Member
Red Feather Mountain Library District consists of a governing board of up to seven individuals that establish policy for the operation of the library; hires the library director; holds financial responsibility; engages in planning to ensure that library services meet the needs of the community. Library bylaws can be located here.
Board terms are 3 years each and trustees can serve two consecutive terms. Membership includes an elected president, vice-president, secretary, treasurer, and up to 3 at large members.
After submission you can print this form as a pdf and email to help@redfeatherlibrary.org
Or, simply let us know you've submitted it — again at  help@redfeatherlibrary.org
Thank you!
Resources for Library Trustees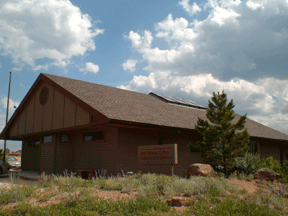 Red Feather Lakes Community Library
Home   |  About us  |  Contact  |  Download  |  Catalog  |  Events/Calendar |  Friends of the Library  | Schoolers  | Find, Use & Fix-it  |  View my account (through the catalog) | Online Resources | Donate | Find a Book | New to our Library? | OverDrive | Teens | Kids | Our Book Groups | Beyond Books | Join our Team | Community Disaster Preparedness | Library Anatomy
Services & Links
Red Feather Lakes Community Library / Box 123, (71 Firehouse Lane) / Red Feather Lakes, CO 80545,  970-881-2664   970-881-2836 (fax)  help@redfeatherlibrary.org